The Best Gifts for Gardeners and What NOT to Get
Some of the best gifts for gardeners for 2020 including the latest gardening books, stocking fillers, useful gardening gifts, and extravagant gestures. Also, a list of some of the things that gardeners might not appreciate.
If you're lucky enough to have a gardener in your life, then you're likely getting gifts all year round. Fresh veggies from the garden, bouquets of beautiful flowers, exercise from being drafted in for work, and of course, all the cardio from those lovely garden tours. What better way to show your appreciation than by treating them with the best gifts for gardeners in 2020.
I'm going to take you through some of the items that gardeners will find useful or desirable and might not be buying for themselves. This piece also covers garden gifts for different price brackets and gifts to avoid. I've put my ear out to hear what gardeners are asking for and have thrown in a few items that I recommend and use.
Useful Gifts for Gardeners
People who garden tend to have a practical side. We need tools that last, ways to organize the garden and our seeds, and items that make gardening easier. Most of the gifts you'll see advertised online or in garden centers don't really meet those criteria. Instead, consider getting some of these useful items:
New Garden Books for 2020 to 2021
One of the best parts of post-Christmas gardening is flipping through seed catalogs, reading gardening books, and making plans for next year's garden. Subscriptions to gardening magazines are a great idea as a gift, especially if you know which ones they already read. There are also quite a few inspiring new garden books to get too, including my top ten list:
A Woman's Garden: Grow Beautiful Plants and Make Useful Things. This is my new book and a guide to eight categories of useful plants and ways to use them in skincare, natural dyeing, herbal medicine, and creative food!
Growing Under Cover: Techniques for a More Productive, Weather-Resistant, Pest-Free Vegetable Garden
Garden Alchemy: 80 Recipes and Concoctions for Organic Fertilizers, Plant Elixirs, Potting Mixes, Pest Deterrents, and More
Small Garden Gifts
These items are perfect if you're looking for stocking fillers or a small gift for a Secret Santa. All are inexpensive but are high quality and will definitely get used.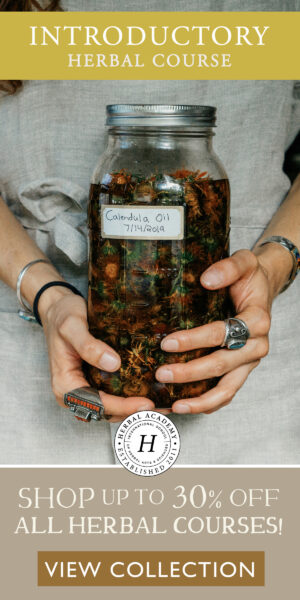 Grow-Your-Own Garden Gifts
One of the best gifts that you could get a gardener, is something that GROWS. It could be packets of seeds, a houseplant, or some of these sure-to-please ideas:
Extravagant Garden Gifts
If you're out to impress, then you cannot go wrong with these more spendy garden gift ideas. They range in price, but often can be delivered as flat-pack or as a gift voucher.
A new greenhouse or polytunnel
Garden shed or log cabin workshop (many don't require planning permission)
A trip to visit one of the recipient's favorite garden destinations
Education experience, such as an online organic vegetable growing course
The Worst Gifts for Gardeners
There are many wonderful and useful gifts for gardeners and quite a few that fall short of the mark. Over the years, I, and almost every gardener I know, have received a lot of "Gifts for Gardeners." Meaning baskets or buckets filled with cheaply made tools, cotton gloves, hand cream, and kneeling pads. Honestly, 99% of what's in a mass-produced gardener gift doesn't end up getting used.
If you've found something that you think could be a good garden gift, check first. A good rule of thumb is that if it's labeled as a gift for gardeners or you found it that way through an internet search, give it a wide berth. Here's a list of things to avoid, or at least to be wary of:
Avoid these Gardening Gifts
Anything with a gardening slogan or saying, no matter how clever you think it is. This includes mugs, t-shirts, garden signs, tool caddies, garden art, or anything. If it says, "I'm so excited about gardening I wet my plants," please spare us.
Girlie-gardening items. Avoid anything printed with flowers, colored pink, or that smacks of frou-frou. Even if the recipient is a girlie-girl, these novelty products tend to be low quality.
Badger-inspired gardening gloves. Do you know gloves that have plastic claws? I got a pair of these one year and was curious to see if they worked. I'm not impressed, and if anyone else I know has had a good experience, then they've kept it very quiet.
Poinsettias. These festive plants are like Marmite – you love them, or you don't. That applies to whether you're a gardener or not.
Gardening Journals. There are usually five or six of these donated to the raffle at our yearly seed swap. I don't know anyone who uses these.
Hand cream. Don't get hand cream unless you know that they use it and which brand they like.
Kneeling pads. If we use them, we already have ten
Toolsets. As a general rule, tools that come in sets are of low quality. We already have all those tools anyway.
Indoor gardening sets. The kind of thing where you can see carrot roots as they grow or start an indoor herb garden. These might be good gifts for children, though.
Anything made out of plastic. Plastic can mean flimsy, and we're trying to do our best to avoid using plastic in the garden too.
Gadgets. Unless the recipient has clearly shown an interest in an electronic gardening device, it may not be a good idea.
Gift Vouchers & Wine
I hope this list of great garden gifts and ones to avoid will help you treat your loved one or Secret Santa. But if you still can't find the right thing, then there are two fall-back ideas: gift vouchers to a garden center/supplier or a bottle of wine. Vouchers, because then the recipient can get what they'd like, and a nice bottle of wine because gardeners are ordinary people too.