Making and Using a DIY Bokashi Bin
Make a simple DIY bokashi bin using recycled buckets and an inoculated starter. The bokashi composting method allows you to compost cooked food including meat, dairy, fish, and bones.
Though many of us have a compost bin, we are taught that there are things that we simply cannot compost. Cooked food, meat, fish, bones, dairy, and pet waste to name a few. We can add our approved 'greens' and 'browns' to the mix, but what can we do with the difficult waste? How do we avoid sending it to the landfill? The answer is to break this material down in a DIY bokashi bin. This revolutionary composting method safely ferments food down to a state that it can then be added to your ordinary compost.
Making a DIY bokashi bin is extremely simple, and quick too. The only added expense is the bokashi starter, but if you have the time, you can make it yourself. The piece that follows is an excerpt from Matt Rees-Warren's new book, The Ecological Gardener. Matt takes you through the benefits of anaerobic composting at home and how to use a couple of old buckets to create a bokashi bin. I'm going to be making two for myself! One for cooked food waste and the other for pet waste.
The Benefits of Anaerobic Composting
While compost is primarily for the benefit of the garden, it would be remiss not to see how it helps up reduce the amount of waste from our homes. As mentioned earlier [in the book], in theory, anything of organic origin can be composted, though some materials will take much longer to decompose or require more effort and maintenance — cutting down branches, etc. It may seem obvious why sending less waste to landfills is hugely beneficial, but it's important to understand how conventional waste management correlates to composting. Landfill is a crude form of anaerobic composting, with no regard for the ingredients and therefore completely ineffective, producing tons of methane gas that contributes to the climate emergency.
Anaerobic Composting at Home
When we compost at home we too are releasing gases — aerobic composting produces carbon dioxide and ammonia — although this is only natural as it's a replication of the ongoing process in the natural world. Anaerobic composting occurs in nature too. However, unlike landfills that release gases into the atmosphere, in the natural world, these gases are contained by either soil (sediment strata) or 'locked in' to the water over many years in bog or marshes. This is important to understand as it shows that when done incorrectly composting can easily contribute negatively to the environment.
With this in mind, why would we want to compost anaerobically, anyway? The main reason is that cooked kitchen waste, like meat, fish, bones, or dairy can attract rodents and vermin the aerobic 'open' compost piles. So by sealing these ingredients either underground, underwater, or in a container, we can avoid that outcome. It's best to think of anaerobic composting at home as a contributor to one's main composting process, not as a completely unrelated method; once you've anaerobically composted your ingredients, they can be added onto the main compost pile.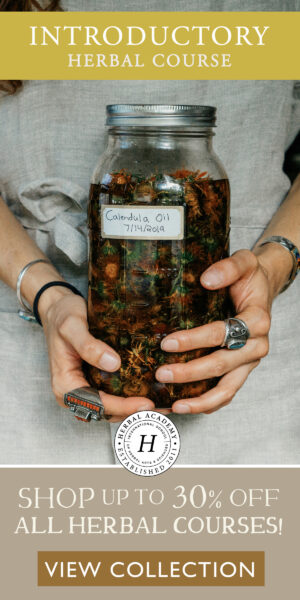 Making and Using a DIY Bokashi Bin
Bokashi is a type of dry anaerobic fermentation that includes among its ingredients the added input of specifically selected microorganisms, which convert the organic matter into a preserved or pickled substance. This process neutralizes the organic matter and, in a way, pre-digests the food, making it ready for the standard aerobic compost method to take over. It couldn't be simpler to do, and the first step is to make the container that the food waste will be stored in.
How to Make a DIY Bokashi Bin
Make a homemade bokashi bin that will enable you to compost cooked kitchen waste like meat, fish, bones, or dairy. This simple and effective system uses affordable and recycled materials in a design that is easy to build and use. Upscale to larger buckets, dependent on the amount of waste you produce. This project is from the book The Ecological Gardener by Matt Rees-Warren
Equipment
Electric drill

6–8 mm drill bit (15/64" in the USA)
Ingredients
2

Plastic buckets with sealable lids

(15-20 liter / 4-5 gallon)

Inoculated bokashi bran
Instructions
Source two used 15–20l plastic buckets with sealable lids. You can find them through farm, food or building trades.

Using a 6–8mm drill bit, drill approximately 15–20 holes in the bottom of one of the buckets. Be careful not to crack the bottom by drilling the holes too closely together (figure 1).

Place the bucket with the holes inside the bucket without, and begin filling with food waste. Add the organic waste in batches, rather than singular items, in order to create layers (figure 2).

Then place a layer of inoculated bran over the top and seal the lid shut until you have more waste to add (figure 3). Inoculated bran refers to flaky organic materials – typically wheat bran – mixed with what are known as Effective Microorganisms (EM-1) and some sort of fuel for these microbes, such as molasses. You can make your own inoculated bran by raising your own EM-1 culture, or buy a branded bokashi mixture that already contains it. The former takes time to produce while the latter costs money – the eternal conundrum.

Once the bucket reaches a quarter full, take the top bucket out and collect the liquid or 'tea' from the bottom bucket. A tap can be affixed to the bottom to make this easier (figure 4).

Once the top bucket is full, set aside for two to three weeks, draining the liquid regularly to allow the waste to ferment. Then take the waste and add it to an existing compost pile. The liquid is an extremely potent, but acidic, inoculated natural fertilizer that can be diluted to a ratio of 50:1 (water:concentrate) and applied directly to the plants or soil.
Notes
This piece is an excerpt from The Ecological Gardener (Chelsea Green Publishing, April 2021) by Matt Rees-Warren and is reprinted with permission from the publisher.
Win The Ecological Gardener
I've teamed up with Matt Rees-Warren to offer you the chance to win BOTH of our new books. A Woman's Garden and The Ecological Gardener share a core message — make space for Mother Nature in our growing spaces while still growing a beautiful and bountiful garden. In fact, I'm devouring Matt's book at the moment and am so excited to share it with you. The Ecological Gardener has loads of practical tips and projects that you'll find useful in your organic garden.
To learn about and to enter the giveaway, head over here. Entries end just a couple of hours before Matt and my Instagram live on Thursday, May 6th at 7 pm. Make sure to tune in 🤩. Competition is now closed.
Interested in More Ways to Compost?
Here's some further inspiration on transforming your home, farm, and garden waste into black gold for the garden