Get multiple harvests when you grow baby salad greens as cut-and-come-again. All you need is a shallow container, compost, and seeds
No matter your growing space, anyone can grow baby salad leaves at home. Using this method, you can get up to four harvests of greens, all for the cost of just one bag of salad from the supermarket. Often called mesclun in the USA, baby salad leaves are immature leaves of lettuces and other greens that would grow into full-size versions if you planted them individually. Growing them using the cut-and-come-again method is far easier and you don't need a traditional garden to do so.
The tips in this piece share how to grow baby leaf salad in shallow containers outside. It also includes tips on how to grow lettuce indoors and ways to avoid fungus gnat issues. Though I have plenty of traditional garden space, I find it so much easier to use this method and grow greens near the house. It makes it a lot easier to keep an eye on them, with watering, and with convenient on-the-spot harvests of fresh greens.
Cut-and-Come-Again Lettuce & Salad Greens
Packets of seeds labeled as cut-and-come-again lettuce or as baby leaf salad greens grow up to four harvests of tender salad greens.  When their leaves are two to three inches tall, you trim half of the leaves on each tiny plant to about 1" (2.5cm) above the soil. Then you leave it to grow again before coming back for another harvest. They slow down after you've harvested them a few times, and after that happens, you replace the compost in the growing container and re-seed again.
You can use any loose-leaf lettuce variety for the cut-and-come-again method— also, some heading types and herbs, such as arugula (rocket) and cilantro (coriander).
Grow Baby Salad Greens as cut-and-come-again
Select your container. It can be any non-toxic and sturdy material, including wood, plastic, or heavy-duty cardboard, but it should ideally be shallow, have drainage holes or slats, and a surface area of at least a foot square. Line it with landscaping fabric if there's a chance that the container could leak from the sides or loose soil from the bottom.
Grow baby salad greens by filling a shallow container with about three inches of compost. It should be suitable for growing edible crops in, and preferably organic and peat-free. Next, thinly sprinkle the seed over the top, cover lightly with more compost, and press down firmly with your hands. Although optional, a fine layer of horticultural grit spread on top will help keep the compost underneath moist.
Place the container in a sunny place outdoors, and in a place where you can keep an eye on it. Slugs and snails will be attracted to the seedlings so try to choose a place where they're less likely to get at your container. Seedlings will appear within a week, and baby leaves could be ready for harvest in 30-40 days.
Watering Cut-and-Come-Again Lettuce
Water your container immediately after seeding it,  and keep the soil moist from that day forward. A watering can with a rose head, spray bottle, or pressure waterer is ideal. Single streams of water from a smaller watering can leave channels in the compost and disturb the seedlings.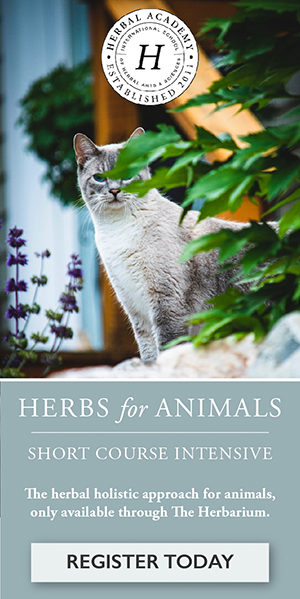 Keep on top of your watering since compost dries out easily and is difficult to re-saturate if it becomes too dry. The compost should be moist, but not sopping wet — press your finger in it to check. If you see or feel water, then it's too wet. Wet compost can invite pests and algae to move in and it can also drown your seedlings.  If the compost is too dry, it may lead to your plants dying or bolting. Bolting occurs when the plant is stressed or at the end of its life-cycle. It stops putting energy towards growing leaves and starts producing flower heads and seeds.
Harvesting Cut-and-Come-Again Lettuce
Time to harvest generally averages between four and six weeks from when you see the first signs of sprouts. It all depends on the varieties in the mix, how warm it is, and if other factors are suitable. The further you get into spring and summer and the quicker crops will grow outdoors.
They're ready when the plants are two to three inches in height and look like the leaves you see in bagged salad mixes. Harvest cut and come again varieties by snipping the greens with a pair of scissors to 1″ from the top of the compost. Make sure you don't take all the leaves from a single baby plant or it could die.
Subsequent crops will be ready within weeks, and you repeat the process. When you can see that the greens are tiring and not producing as much, or they begin to bolt, it's time to re-sow. Take your last harvest by cutting the greens all the way down to the compost level. Fill the container with fresh compost and begin again.
Grow Baby Salad Greens indoors
Have a sunny east or west-facing window? You can grow all kinds of edibles in it including baby salad greens. Don't be tempted by an even sunnier south-facing window (north if you're below the equator) since the light can be too intense for greens.
You can grow salad leaves indoors all the year-round, providing you have the light, and you take precautions against fungus gnats. These tiny fly-like insects lay their eggs in compost and their larva burrow into your plants' roots. They seem to appear from nowhere around houseplants, but they come from compost. If you want to grow lettuce and baby salad greens indoors, you should either grow hydroponically or sterilize the potting compost first.
Sterilizing compost for use indoors
Purchased houseplant compost is already sterile, but it's not nutrient-dense enough for edibles. First, get high quality organic peat-free compost for growing vegetables — I use Dalefoot's organic wool compost for vegetables and salads and I order it online. They're a British brand, so if you're elsewhere in the world, look for another organic brand.
Fill a plastic tub with however much you're planning on using, then pour boiling water over it. Just enough to saturate the compost, not to make it into a slurry. The hot water will kill the gnat fly eggs already in the compost and trust me, they're definitely there. Allow it to cool before potting up your plants or sowing seeds.
Get Cut-and-Come-Again Seeds
Any loose-leaf lettuce variety can be grown as cut-and-come-again lettuce. However, there are loads of different baby leaf mixes out there for you to try. These are formulated to have a good mix of different flavored and colored leaves and can add a lot of interest. You'll find them at garden centers, some supermarkets, direct from seed suppliers, and from online market places:
Organic 'Renee's Baby Leaf Blend"
Organic Lettuce Salad Mix Seeds
Lettuce, Farmers Market Blend
"Asian Salad Greens" Seeds