One of the easiest and safest wild foods to forage this time of year is Wild Garlic [Allium ursinum], also known as Ramsons. You can smell it in the air as you drive down country lanes and it's such an obvious plant that you really can't mistake it for anything else. Growing en masse in damp shady places, such as in the glens on the Isle of Man, the leaves of this delicious springtime plant have a flavour that's somewhere between a spring onion and garlic. It's tender, flavourful, and can be used in a variety of dishes ranging from omelets to stir-fries to the recipe I'm sharing today, Wild Garlic and Asparagus Risotto.
Wild Garlic is a British wild plant related to our domesticated alliums such as chives. Though they have tiny edible bulbs it's far more worth your while to pick a leaf from each plant so that it can continue to grow and multiply. Wild garlic does not really tend to grow in ones or twos but in colonies of hundreds of plants so if you find a patch you'll easily be able to pick sparingly from any single plant. If you've found something that looks like Wild Garlic but you're still not sure, rub a leaf in your hands and have a smell. The scent of garlic is unmistakable.
My local patch of Wild Garlic grows on a public footpath
Wild Garlic goes very well in a number of dishes but it's a wonderful accompaniment to asparagus, another springtime treat. Asparagus is relatively inexpensive in the shops this time of year so grab a bunch once you've spotted a good Wild Garlic patch. For those of you growing it in your gardens, save up at least six spears for this recipe. You could make the risotto with half of what is called for if you use all of the asparagus in the broth stage.
Wild Garlic and Asparagus Risotto
Serves 4
2 Tbsp Olive oil
50g (1.75oz) Butter or Margarine
1 small onion, chopped
280g (10oz) Arborio Rice
300ml (1 1/4 cups) White wine
50g (1.75oz) Parmesan (or a vegetarian/vegan alternative)
Handful of Wild Garlic*, chopped
12 spears Asparagus
1/4 tsp Sea Salt
1. The first step in this recipe is making a quick asparagus broth. Cut your asparagus spears in half and set the top parts aside. Chop the bottom halves roughly and place them in a pan of filled with 1100ml boiling water. You'll need one litre for the recipe so the extra 100ml will help compensate for any water that evaporates. Boil for about ten minutes then liquify with your stick blender or food processor**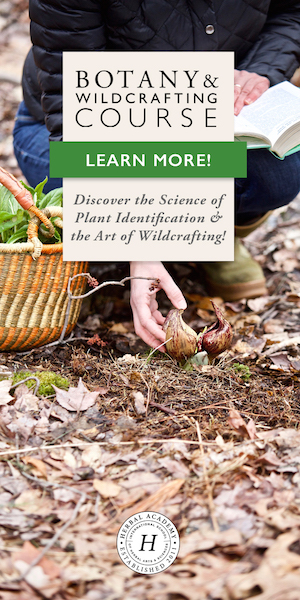 2. Pour the broth into a heat-proof bowl and then drop the top parts of the spears into the hot liquid. Get another bowl of water filled with cold water ready and set it next to the bowl of asparagus broth.
3. Saute the onion in the oil and butter on a medium-high heat until soft then add your rice and stir to coat. Pour the wine into the pan and allow to boil for 2-3 minutes to allow the alcohol to evaporate off.
4. Now take the asparagus spears out of the broth and drop them into the cold water to blanch***. They should have been cooking in the hot broth for about ten minutes and that residual heat will give them a tender yet crisp texture.
5. Reduce the heat to medium-low and add 250ml of the asparagus broth to the rice. Stir gently and allow to simmer until the broth is nearly absorbed. Add the next 250ml and repeat the process until all of the stock has been used.
6. Stir in the cheese and salt then fold the uncooked Wild Garlic into the rice.
7. Serve with the remaining cheese sprinkled on top along with the spears of blanched asparagus. Enjoy ~
*If you don't have Wild Garlic growing in your area there are some other plants you can use for this recipe. Garlic Chives are an obvious substitute but you can also use any other leafy green edible allium. In a pinch you could substitute the Wild Garlic in this recipe with a handful of spinach and a clove of ordinary garlic.
**If your asparagus is a bit woody then strain the broth after this step. That way you're left with delicious flavour without any chewy bits that could spoil your risotto.
*** If you skip the blanching step your asparagus spears may end up limp and soggy.
Pin this on Pinterest