When should I start sowing seeds? A list of the earliest ones to grow
A guide for which seeds can be sown the earliest based on your region's climate. Includes information on last frost dates and hardiness zones.
While most gardeners are still poring over their seed catalogs there are always the impatient ones (like me) who want to get growing. Fortunately, there are seeds that can be sown this time of year if it's done undercover. But take heed, only sow the ones that benefit from being started early or you risk losing your plants, time, and money. These are my tips for sowing the first seeds including which ones can be sown the earliest. There are even a few that benefit from an early start.
Start your seeds too early and they'll fail to thrive
Online, and mainly in Facebook gardening groups, I've seen quite a few growers posting photos of seedlings they've started early. It's such an optimistic sight to behold! Young green seedlings stretching out of the compost seeking the sun. Sadly, unless these gardeners are set up with grow lights, it's quite likely that their precious new plants will keep stretching and stretching. The young plants become 'leggy' and sick and most of the time end up in the compost heap. If you're keen to get a head-start on spring the right way, I share tips for starting seeds indoors using lights and propagators in another piece.
The fact is, no matter where you are in the northern hemisphere, it's still winter. The sun could be shining and some days might even feel a bit balmy but don't be fooled – snow may not be that far from your future. In fact, the USA is having one of the worst storms in recent years and the tail-end of that system is headed straight towards Britain. The time for planting crops out in the garden is still months away so unless your plants need a long time to mature or will crop in spring then forget sowing that seed packet.
When can I start sowing seeds?
The answer to this question comes down to your region's climate. Obviously, you wouldn't sow spring crops in April if you lived in Australia. That's an extreme case of seed sowing differences though. The main factor comes down to your last frost date.
Research how long it takes for seedlings to develop before they need to be planted out. This will include the days it takes to germinate then the time it takes for them to reach their development point for planting out. Use that time to count back the weeks they need from your last frost date and that's the earliest you can sow undercover. Sowing outdoors generally needs to be done after your last frost date. Sow before then and they might not ever grow, or be killed by cold and frost.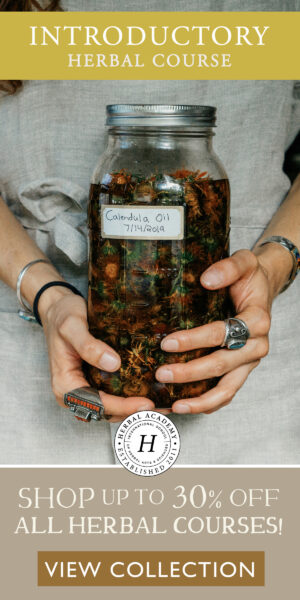 Average vs Safe Frost Dates
Below are the rough guides to the first and last frost date for different zones in the northern hemisphere. To find the date more specific to your town or region search for them over here: USA & Canada and Britain. Please also be aware that these dates are all average dates and that in an average year they're correct. Some years you'll get freakish cold weather in spring though so talk to gardening friends and neighbors about your safe date too. For me, my average last frost date is March 31st. My safe date that I can count on for no more frost is a month later.
If I'm sowing hardy plants, like peas or cabbages, or veg that will be grown in the greenhouse, I'll tend to stick to the average last frost date. For more tender outdoor grown plants I'll use my safe date and grow them indoors. If you see "Plant after all danger of frost has passed" on the back of a seed packet, use the safe date, not the average. Plants sown a little later will catch up quickly and you'll be surer that they'll survive.
| Zone | Average Last Frost Date | Average First Frost Date |
| --- | --- | --- |
| 1 | July 16-31 | August 1-15 |
| 2 | June 8-21 | September 8-21 |
| 3 | May 8-21 | September 21-October 7 |
| 4 | May 22-June 7 | October 1-15 |
| 5 | May 1-15 | October 8-21 |
| 6 | April 16-30 | October 16-31 |
| 7 | April 1-15 | October 21-November 7 |
| 8 | March 16-31 | November 1-15 |
| 9 | February 16-28 | December 1-15 |
| 10-13 | No freeze | No freeze |
Some crops do benefit from an early start
There are plants that will benefit from an early start. If you have a warm conservatory or heated greenhouse then you could start off warm weather veg like tomatoes
and eggplant (aubergines)
relatively early. It's important to give these indoor-grown seedlings the correct amount of light, warmth, and humidity so do read these tips on growing seeds indoors.
Cooler weather veg is best sown in the early part of the year as well. You can sow kale
, cabbage
, broccoli
, brussels sprouts
, and onion seeds
undercover and then transplant them out in your garden after the last frost. Make sure to harden them off properly first and to give them the protection of fleece or a hoop tunnel. Here's a general guide to when you can begin sowing vegetable seeds.
Sow undercover up to 10 weeks before the last frost date
Broad beans
Celery
Celeriac
Leeks
Onions & shallots
Parsley
Sow undercover up to 8 weeks before last frost date
Eggplant (aubergines)
Broad beans
Leeks
Onions & shallots
Peppers & chilies
Sow under cover 6 weeks before last frost date
Broccoli
Brussels sprouts
Cauliflower
Leeks
Peppers & chilies
Tomatoes
Sow under cover 4 weeks before last frost date
Cucumbers
Lettuces & salad leaves
Melons
Pumpkins
Squash
Sow under cover 2 weeks before last frost date
Beetroot
Lettuces & salad leaves
Spinach
Kohlrabi
Swiss chard
Turnips