Transform an Oil Tin into a Cute Planter
There's a lot of trash that can be converted into lovely planters — large metal tins are one of them. To build this vertical succulent planter all you need is the can, a few tools, spray paint, and the plants to fill it up with. It's a great project for giving old containers new life and looks great – especially when the sun hits the metallic surface!
The idea for this project came to me after my recent trip to Romania. I've started bringing plants home as souvenirs and this time I found a small succulent that fit into my hand luggage – depending on where you are and where you're traveling to it's perfectly fine to bring plants on planes.
I also had two metal oil containers knocking around so I came up with the idea of using them to display small clumps of many of the succulents I have growing around the house. They'll grow in the planter over time and the 'babies' will need replanting but it shouldn't be too much work. The instructions on how I made this planter are below.
Recycled Gold Succulent Planter
Materials needed
1 Metal can/container*
Multipurpose potting soil – get this from a local gardening centre or supermarket
Stones, gravel, or broken pot shards for drainage
Tools needed
Hand-held can opener
An electric hand drill with bits specifically for metal (bits for metal are always gold in colour!) – borrow if you can but if you're interested in doing more diy projects I encourage you to invest in one. The links for the drill are to the one that I use and have used for the past five years. I highly recommend it: Amazon USA or Amazon UK
*Many restaurants buy oils and other liquid foods in large metal containers. They can come in 5L (1 gallon) sizes like the one in this project or even larger or in different shapes. You can often get these tins for free if you ask but you can also get a hold of them from a recycling centre or a food wholesaler. They're not worth anything once the contents are gone so using them in projects like this gives them a second life!
**Succulents are best known by their ambassador, 'Hen & Chicks', or Houseleeks or Sempervivum as they're called in the UK. They are a wide and varied group of plants that seem to thrive pretty much anywhere they're thrown. Some of mine grow on rock walls or in the cracks between paving stones. Yet when I plant them in decent soil they do even better. If you don't have succulents at home, you can get them from friends, a garden centre, or buy a collection of them online.
Step 1: Make the cuts
The top of the can will be easy to remove with an ordinary can opener – keep the top for use in step 5. Making the holes in the front of the planter are more involved. There will be other ways to make the holes no doubt but this is how I did it. First mark where you'd like the holes with a marker along the front of your container. Next drill holes all around the hole you've marked and then snip the metal disc out with the tin snippers. My holes are mainly about two inches in diameter.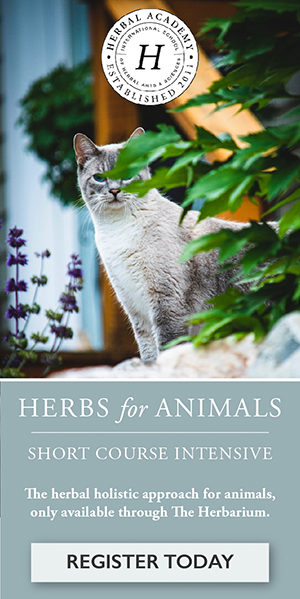 If you have good enough tin snippers (like these ones) then you could probably snip the entire hole out once you've made the first hole or two with the drill.
There are round hole cutters that can attach to your electric drill to create perfect holes but the ones I have are only for wood. If you'd like to invest in metal hole cutters you can find them on Amazon in the USA or the UK.
Step 2: Make drainage holes
While you're drilling, make sure to make holes in the bottom of your planter for drainage. Ten or so holes should be fine.
Step 3: Smooth the rough edges of the holes
If your holes have jagged edges then it's probably best to smooth them down and inwards with a metal file. Wear gloves!
Step 4: Paint the Planter
This step could be optional but really that metallic sheen looks lovely! Just turn the planter upside down on a disposable surface and spray as directed on the can of paint. Leave to dry completely before moving on to the next step.
Step 5: Fill the planter with Compost
Fill the bottom with about an inch of gravel, stones, or broken crockery and then fill the rest up with moist multi-purpose compost. The compost will want to come out of the holes in the front but keeping the planter at an angle will help.
Press the compost down from the top of the planter and next put a piece of wood (or the removed top of the container) over the top opening of the planter. Secure it with sturdy string so that it won't come off when you lie the planter on its back. Note: I foolishly used tape for this step and then had to re-paint the sides where the tape took the paint off. A minor error but still an inconvenience.


Step 6: Plant up the Planter
With the planter on its side, fill the holes in with succulent plants. Press them in gently and add more compost to tuck them in. Water them through the holes and now let the plants grow for at least a week, if not two, keeping them moist and in a warm and sheltered place. If you give them that time then they'll anchor themselves in with roots and won't fall out when you turn the planter upright.
Step 7: Finish the Planting
After the 7-14 days are up, gently turn your planter upright and remove the covering from the top. Plant it up with more succulents and then place your recycled piece of living art somewhere that everyone can enjoy it. Mine brings a smile to my face each time I see it shining in the sun!
No doubt the metal will rust over time but I look forward to the visual effect. Eventually the container will need to be replaced but I expect for this one to last at least a couple of years.
If you end up making one of your own, I'd love to see it and perhaps share it on my Facebook page and Instagram! Do PM me or send me an email.