Butternut Squash Pie Recipe: the best 'Pumpkin Pie' you'll ever taste
The Secret for the best Pumpkin Pie? Leave out the Pumpkin and use butternut squash instead. It's closer to what's used to make canned pumpkin
I'm about to shatter your childhood illusions. You know those creamy pumpkin pies you chow down into each Thanksgiving? Well, it turns out there's no real "pumpkin" in them in at all. Recently, I was researching the best pumpkin varieties for eating when I decided to look into Libby's pumpkin purée. It has great flavor and is what most people use to make pumpkin pie. What variety is it that they use though? I was more than a little surprised to find out that it's actually a squash.
The Dickinson Select squash more closely resembles a butternut squash than a traditional pumpkin. It's a trademarked variety so you can't buy seeds to grow it yourself. That got me thinking though — what would a pie made with butternut squash taste like? It turns out that it tastes exactly like a delicious pumpkin pie.
The Bright Side
There is a glimmer of hope in this earth-shattering news though. If you're looking to make pumpkin pie from scratch, you can use butternut squash. You'd probably want to as well since most of the pumpkins you find for sale are grown to be jack-o-lanterns and not for flavor.
If you can find a sugar pumpkin at a farmers market, or miraculously at your supermarket, then make a pie with it. If not, and all you can find are the cheap Halloween pumpkins, head for the butternut squash. It's sweet and flavorsome, makes excellent pie, and is readily available.
Not so Pumpkin Pie Recipe
Makes one pie — 8 to 10 servings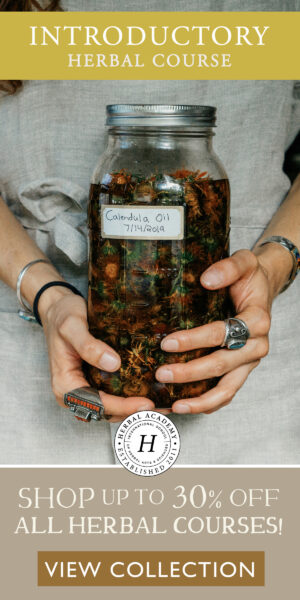 For the Pie Crust
1 cup all-purpose flour
1/3 cup (70g) Butter
1/4 tsp Salt
2-3 Tbsp cold Water
For the Filling
1 Butternut Squash
1 can (14oz / 400ml) Sweetened Condensed Milk
1/2 cup Cream
2 Tbsp Sunflower oil
1 Tbsp Cinnamon
1 tsp Ginger
1 tsp Vanilla extract
3 large Eggs
Step 1: Make the 'Pumpkin' Purée
Cut the butternut squash in half, scoop out the seeds, and place them flesh side down on a baking tray. It helps to line the tray with foil or baking paper. Roast at 375°F / 190°C / 170°C Fan assisted oven for an hour. Take out and allow to cool.
When room temperature, peel the skin off — a potato peeler works a treat — and then blend into a purée using a food processor or a stick (immersion) blender. You'll need about four cups of purée for this recipe.
Step 2: Make the Pie Crust
You can skip this step by purchasing a ready-made pie crust but it's worth the extra effort! Cut the butter into the flour and salt using two crisscrossing butter knives or a pastry cutter. The latter will save you hassle though. What you're aiming to do is mix the butter with the dry ingredients without melting it. It should have the texture of fine crumbs when you're finished.
When it's ready, begin adding the cold water. Stir it into the mix until the pastry dough starts sticking together and cleaning the side of the bowl.
Step 3: Blind Bake the Crust
To make sure that your crust is crispy, you'll need to 'blind bake' it. Roll the dough into a ball and then out flat on a floured surface, roll it so that it fits your pie pan. It should be wide enough to over-hang the edges by an inch. To get it in the pan, I find rolling it up on the rolling pin and then unrolling it onto the pan works a treat. You can fold the edges up like mine if you wish or just trim and press the edges to the outer side of the pan.
Preheat the oven to 350°F / 175°C / 165°C Fan-assisted oven. Line the pie crust with a sheet of foil or baking paper and then pour three or four cups of hard, uncooked beans in. Bake in the oven for 12 minutes or until the crust has firmed up.
I've used the same beans for blind baking for years. Allow them to cool and then store them in a Tupperware until the next time you want to bake a pie.
Step 4: Make the Filling
Beat the eggs in a bowl with the spices, vanilla, and oil. Pour it into the pumpkin purée and stir well. Next, stir in the can of sweetened condensed milk and the cream. When it's blended, pour into the pre-baked pie crust.
Step 5: Bake that Pie
Bake the pie for an hour or until the center is set. It may bubble or crack around the edges but that just adds to its charm. Cool it for at least 30 minutes before serving — you can serve it at room temperature or chilled. I like a nice dollop of cinnamon whipped cream served with mine.
So now that you know how to make a Not so "Pumpkin" pie, it's time to serve it up for your family. You could do a taste test with a pumpkin-from-a-can pie, or a homemade sugar pumpkin pie, or if you're feeling cheeky, serve it up without telling anyone what it is at first. It could get things lively at the end of Thanksgiving dinner!