Grow a Rapid Response Victory Garden
You've just decided that it's time to grow a vegetable garden, and not just any garden, a rapid response victory garden. Here's how to begin and a guide to crops that will mature in 30, 60, and 90 days. Full video at the bottom.
It was just after five am and I was lying in bed, scrolling the news, Facebook, Twitter, everything. I'm not usually awake this early, but we live in different times. Seemingly overnight, our way of life has changed, and a lot of us are feeling anxious for ourselves, our loved ones, and the future. Then I came across a call for help: "…I wish someone would write an article about plants one could sow NOW that could produce food in the next 30, 45, 60 days."
I could do that, so I'm up now and answering the call. It's an entirely understandable question since folks are putting two and two together. Even if you have a healthy supply of food now, what will happen this summer? Will there be food shortages? Will my family go hungry? Maybe it's time to revive the Victory Garden – to plan for the future, just in case.
Grow your own food
For the moment, supermarkets are not out of food, but I have seen a couple of worrying signs. A health-food shop that I frequent is out of dried foods "for the foreseeable." I've also seen one person reporting that crops are being abandoned in Kenya, though at the time, the country had only a single confirmed case of Coronavirus. It makes me wonder how less-developed places will cope with the virus, and with food production. Could we see imported food quietly disappear from our supermarket shelves? At least for part of this year?
I'm not an alarmist, but I'm sure I'm voicing a thought that many of us share. That's why starting a vegetable garden now, even if you have zero experience, is something to consider. Even if a cure or vaccine is developed next week, or next month, having those plants in the ground will benefit your health and your table. Growing your own food is good for your physical health, nutrition, and mental clarity. From a psychological perspective, I believe that it will help you feel more secure. It does for me.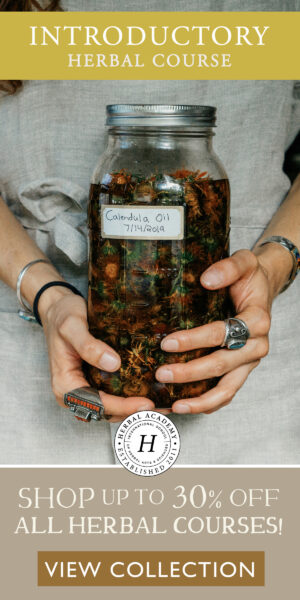 Shortage of Seeds
Before we get to what you can grow, I need to announce something else that is worrying. You're not alone in wanting to grow your own food for the first time –  online seed companies and seed suppliers have been inundated with orders. So much so, that many have closed because they are overwhelmed or sold out of seeds.
If you're finding it challenging to source seeds online, you should try to get to a physical shop, if you can do so. I've not seen any local garden centers sold out of seeds yet, but that may change in the coming weeks. Hardware stores, and sometimes supermarkets will also have a small selection of seeds. You can also ask friends if they have any seeds or plants to share or organize a virtual seed swap. Seeds and plants can be posted or left on door-steps if people are self-isolating.
Seeds from the Kitchen Cupboard
Some foods in your cupboard are seeds too. You can sow the beans in soup mixes to grow various types of beans. The same goes for dried chickpeas (garbanzo beans), dried peas, and many grains. Even brown rice will germinate and grow if you live in a climate suitable for it.
Many spices are seeds, and some of them will germinate. Coriander seeds will grow coriander plants, known as cilantro in the Americas. Chili seeds will grow chilies, dill seed will grow dill, and so on. If the spice looks like a seed, try to see if they'll grow by sprinkling a quarter teaspoon of seeds between two damp paper towels. Keep moist and warm, and check on the seeds daily for up to two weeks. If you see little sprouts, then you're in luck.
Grow crops in your Victory Garden
There are probably hundreds of books sharing how to grow vegetables, and I can't fit it all into just a couple of paragraphs. Just remember that they are living things and will need light, warmth, nutrients, water, shelter, growing supports, and protection from predators and disease. Fruit and vegetables are just like animals – some grow in the tropics, and others live in temperate regions. You can fake those environments by growing crops in greenhouses or hydroponically. Pretty much all the details of gardening fit into these themes.
You should also familiarize yourself with your gardening zone, and which crops grow best in it. I go over zones and the earliest seeds you can sow every year over here.
Feel free to read my pieces on starting a garden, common gardening mistakes, and watch the videos I shared of how I created my allotment vegetable garden and home raised bed garden on YouTube (please subscribe too). Some books that I recommend to start a garden are:
Container Gardens
For those who don't have land to garden, you can grow many crops in large planters and containers. These will need daily watering in spring and summer, but you can place them on virtually any patio, porch, or balcony that gets enough sunlight.
When growing crops in containers, get a bag of good quality organic peat-free compost and mix it with a similar-sized bag of potting soil — or in a pinch, topsoil. It's wise to add vermiculite, greensand, kelp, and perlite to help with water retention and nutrients as well but I understand that they may be difficult to find for some people. Fill the containers, but leave space at the top to lay one to two inches of compost. Sow your seeds or plant directly into the compost. The level of the compost should sit an inch below the lip of the pot or container. This 'soil' will be good for a season of growing and should be emptied out and used as mulch in the garden the next year.
Topsoil, or soil from your garden, should not be used on its own in containers. It's not nutrient-dense enough, it compacts easily, and dries out quickly.
1 Month Crops
Few crops are ready to eat within one month of sowing. The exceptions are radishes, baby salad greens, and sprouted seeds. With radishes, sow 1/8th teaspoon seeds weekly for a regular supply. They grow best in spring and autumn and may bolt (become stressed and flower) in the heat of summer.
Most greens need around 45 days to mature, but if it comes down to it, you can eat their small baby leaves after a month. Greens include lettuce, spinach, rocket (arugula), beet leaves, chard, and a few others. If you can eat the leaf of a vegetable when fully grown, you can eat them when they're baby leaves too. Here's instructions on how to grow baby salad greens.
Sprouting seeds is taking seeds that you would plant, and growing them in a jar with a little moisture. When they've grown sprouts with small leaves, you eat them.
2 Month Crops
There's a lot more choice in vegetables to harvest if you have 45 to 60 days. Most of these include greens, but you'll also have smaller root vegetables and peas. The trick with some of these crops is to look for varieties advertised as 'quick-growing' or 'quick-maturing' varieties.
In the world of vegetables, there are types of carrots that take 45 days to mature and others that take all summer to grow. The same can be said for many other types of vegetables.
Baby carrots (ordinary carrots harvested young)
Some varieties of broccoli
Some varieties of cabbage
Lettuces
Kale
Kohlrabi (60-70 days)
Leafy herbs
Mustard
Mizuna
Okra (60-70 days)
Peas (60-70 days)
Radishes
Spinach
Spring onions
Swiss chard
Turnips
Quick-growing vegetable varieties
3 Month Crops
Three months is plenty of time for a lot of our favorite vegetables, and the below will usually mature in that time. Any vegetable that grows big roots or fruits need this extra time and includes tomatoes, summer squash, and early potatoes. Many will need an extra month, so sixteen weeks, if your climate is cool or if the variety grows slowly.
Beans
Beets
Broccoli
Cabbage
Carrots
Cauliflower
Early Potatoes
Second Early Potatoes
Eggplant (Aubergines)
Kohlrabi
Onions (grown from sets)
Summer squash, including zucchini (courgettes)
Tomatoes
Long growing vegetables
If a vegetable isn't listed, it may well be one that takes a long time to develop. These include main crop potatoes, pumpkins, garlic, purple sprouting broccoli, chilis, sweet potatoes, sunchokes, parsnips, and leeks. Planning is key to growing a year-round vegetable garden. Make sure you give these plants space and time, and they'll reward you with homegrown harvests through the autumn and winter.
I'd also recommend investing in fruit trees, fruit bushes (here's an introduction of all the ones I grow), and perennial vegetables. The latter are vegetables that regrow on their own every year and are often some of the first edibles that I harvest in the garden in spring.
More information on growing vegetables
There's a wealth of information on growing vegetables in the books I've recommended above and online. However, beware of any tips or information that seems too good to be true – it probably is. Viral gardening videos that your aunt shares, seeds for blue strawberries, and the like. Subscribe to food gardeners on YouTube, read, browse kitchen garden ideas on Lovely Greens, call friends and family members who garden, and plan your Victory Garden from there. Good luck and let me know if you have any questions by leaving a comment below.