5 Ways to make Handmade Soap
An introduction to five creative ways to make handmade soap at home including cold-process, hot-process, liquid soap, melt-and-pour, and rebatching
There are a number of ways to make handmade soap. You could start from scratch, and choose every single ingredient. If you're unsure or want to save on time, there are other methods you could use too. Each has its pros and cons and I go through each further below. It's also important to know that some methods of making soap are better for certain purposes than others. That means that you could use a number of them in your soap making hobby or business.
I mainly share cold-process soap recipes here on Lovely Greens, so it's only natural that we begin with that method. The other ways to make soap are much different, but all will result in bars or liquid that you can use to clean your skin.
1. Cold Process Soap Making
Pros: Full control over ingredients
Cons: requires lye and soap need 4-6 weeks to cure before they can be used
My favorite way of making soap is by using the cold-process method. You begin with whole ingredients including oils, dried flowers, essential oils, and lye and through the wizardry of creative chemistry, they're transformed into handmade soap. What I love about cold-process is that I'm making 'from scratch and that there are so many ways to naturally color and scent your bars. If you're a beginner and interested in learning more, links to my free 4-part soap making are just below.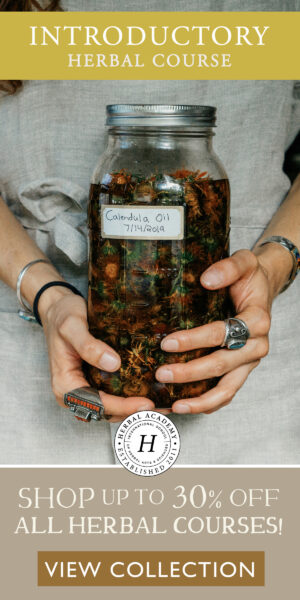 Free Natural Soap Making for Beginners Series
1. Ingredients
2. Equipment & Safety
3. Basic Recipes and Formulating Your Own
4. The Soap Making Process: Make, Mould, and Cure
Browse cold-process soap recipes
2. Hot Process Soap
Pros:  control over ingredients, less curing time
Cons: takes longer to make than cold-process soap and bars might also be rustic in appearance
Hot-process and cold-process soap making are very similar in that you can use the same recipe for both. The difference is that hot-process is cooked (typically in a crockpot/slow cooker) and completes saponification by the end of the cook. When it's finished, you pour the soap into molds, allow it to harden, and then cure it. Though many sources say that you don't need to cure hot-process, you should really allow it to cure for the same amount of time as cold-process. It's because the crystalline structure in from-scratch soap needs that much time (if not longer) to fully develop. Though technically usable the day after making it, hot process soap has better lather and is more gentle if given the full time to cure. Here's a hot process recipe to try.
The look of hot process soap is generally rustic and textured — if you want smooth bars, stick with cold-process or melt-and-pour. If you'd like a book, here's a great guide to hot process soap making.
3. Liquid Soap
Pros:  Liquid soap can be conveniently put into squeezy bottles
Cons: More complicated than making cold process soap
The main difference between cold-process soap recipes and liquid soap recipes is the type of lye that's used. In cold/hot process you use Sodium hydroxide and for liquid soap making, you use Potassium hydroxide (KOH). A lot more of it than you would expect too — while cold and hot process generally has less lye than is required for the oils in the recipe, liquid soap needs 10% more than is required. That's because most KOH is only 90% pure, and also, that liquid soap only has a 3% superfat. Here's how to make liquid hand soap. An easier way to make liquid soap involves grating and melting bars of soap with water
For an easier way to make liquid soap, I have a tutorial on how to grate bar soap and liquefy it using water. It's quick, easy, and it's a great way to make use of soap scraps.
4. Melt and Pour Soap
Pros: no lye required, easy and quick, can be made with kids, and can be used right away
Cons: less control over the ingredients, not 100% handmade
Melt-and-pour soap comes in either cubes or blocks and you can choose from clear (glycerin) soap, goat milk soap, and standard oil-based soap. To use it, all you do is cut it into small pieces and melt it either in the microwave or over low heat. When it's melted you can add scents, flowers, color, and extra oils and then pour it into molds. Spray the tops with alcohol to reduce bubbles and create a smooth finish. As soon as it's hardened, you can pop the bars out of the molds and use them.
Read this piece on how to make soap without lye to learn more about what soap is. It includes why m&p is the only way you can use to avoid handling lye in soap making. I also have a recipe for no-lye-sensitive soap you might want to try. Here are a few different m&p soap bases to try:
5. Rebatched Soap
Pros: no lye required, recycles scraps so reduces wastage, can help salvage soap batches that have gone wrong
Cons: the texture might be very rustic in appearance — lumpy and without a consistent texture
If you have scraps of soap, either from bars you've made or ones you've bought, you can melt them into new bars. To do this, use a cheese grater (or knife) to shred your soap and then melt it gently in a slow-cooker. Afterward, you mold it, cure it, and use it as you would any other bar of soap. I share the entire process in my recipe for rebatched parsley soap.
To melt soap scraps, you'll need to add just enough liquid to get the soap moist. A little goes a long way and you can use water, milk, tea, or coconut milk. Using milk can smooth the texture of the rebatched soap so that it isn't lumpy — but don't use too much, especially if it's dairy milk. When the soap is melted, pour it into molds and allow to harden before cutting it into bars. If you rebatch old soap, you can use the bars right away. If it's a new cold-process batch that hasn't had the chance to cure then you will need to cure the soap before using it.