Grow your own sweetly scented sweet peas. They're deeply fragrant, easy to grow, and make beautiful cut flowers.
Sweet Peas are one of the most deeply scented cottage garden flowers — they're also extremely easy to grow. The more you pick them, the more they produce flowers so they're a great choice as a homegrown cut flower. Once picked, a bouquet can last up to a week and during that time the flowers sweeten the air and add natural beauty to any room. When the bouquet needs refreshing, more blossoms will have conveniently blossomed on the vine. If you've not grown them before, here are six tips to get you started.
1. Select your variety
There is a dazzling array of types and colors on the market and sometimes a huge percentage of a flower seed catalog can be just sweet peas! For me, I usually grow ones I find for free at one of our seed swaps since they all smell gorgeous. On Amazon you can get this great mix of 50 Heirloom Sweet Pea Seeds. Popular named varieties include:
2. Sow sweet pea seeds
Either direct into the ground or in modules. You can do this in autumn or early winter and overwinter the small plants or do it in spring. Autumn sown plants will come into bloom a few weeks before spring sown ones but you do need to keep an eye on them over the winter. Make sure they're under cover such as an unheated greenhouse, that their soil remains moist, and that they're protected from rodents and slugs.
Sweet peas, like garden peas, will appreciate a deeper growing space. Although ordinary modules will do, sowing seeds into root trainers or toilet paper rolls encourages stronger growth. As far as soil is concerned, sweet peas, like all legumes, love rich fertile soil rich in humus and nitrogen.
3. Transplant well after the last frost
They like a lot of nutrients so it wouldn't hurt to put them in an area dug over with compost or well-rotted farmyard manure. These flowers are great in open ground like a garden or backyard but they also do extremely well in containers. Just ensure that wherever they are they're just kept well watered. Tip: keep a container near the door so that you're greeted with beautiful scent every time you leave and enter the house. What a great way to begin the day.
4. Give the sweet pea plants support
These plants are climbers so a wigwam of canes, a lattice of willow, or even an old ladder or other garden art will give the plants the foundation to grow tall and strong. Keep them tied in using garden string or similar or they'll flop all over the place.
The photo above is a clever idea I spotted on a garden tour. It's such a clever way to use the netting around the edges of a fruit cage.
5. Pinch out shoots
If you pinch off the top growing tip of the plant when it's young it encourages side shoots and a thicker and more blossom-abundant plant. If you don't pinch shoots out the shoots the plants will still grow. They just might be a bit less full than their manicured relatives.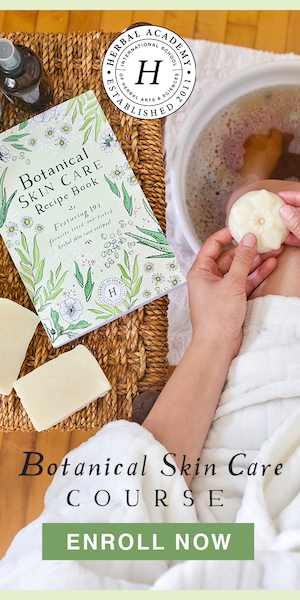 6. Keep picking
Remember that the more you pick, the more flowers you'll have. Flowers quickly turn into seed pods and once they mature the plant decides it's done it's job. You might not get as many flowers after this point but you will be able to save the seed for next year.