Make your own citrusy natural soap with sweet orange, may chang, and cedar essential oils. Tiny flecks of orange zest add color and extra fragrance
Working with citrus essential oils in soap making can be tricky. They tend to fade over time and can leave you feeling disappointed after the cure time is up. This recipe helps preserve the scent for longer by using a natural scent fixative that also smells citrusy — May chang essential oil. Blended with sweet orange, may chang, and cedarwood, the scent is zesty with a sweet woodsy base. It's also decorated with tiny pieces of orange zest that are naturally rich in orange essential oil.
Sweet Orange Soap Recipe
This one pound (454g) recipe will create 5-6 standard-sized bars or 18 mini bars. If you're interested in getting the same soap molds, there are links below.
Lye Solution
124g (4.37oz) Water
70g (2.48oz) Sodium Hydroxide (Lye)
Oils
150g (5.29oz) Coconut oil
150g (5.29oz) Olive Pomace oil
75g (2.65oz) Sweet Almond oil
75g (2.65oz) Shea Butter
50g (1.76) Castor oil
Essential oils & Extras
2 tsp Sweet orange essential oil
2 tsp May Chang (Litsea cubeba) essential oil
1/2 tsp Cedarwood atlas essential oil
1/2 tsp fresh Orange Zest (Peel)
6 drops Grapefruit Seed Extract (optional)
Special Equipment needed
Digital Thermometer
Digital Kitchen Scale
Stick (Immersion) Blender
6 Cavity silicone soap mold
Mini soaps silicone molds (Get them in the UK)
Natural Soapmaking for Beginners Series
If you've never made soap before, I highly recommend that you look through my free natural soap making for beginners series. It includes information on the ingredients and equipment you'll use, basic recipes, and the entire soap making process with photos.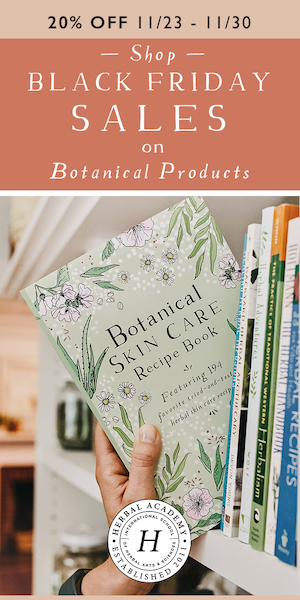 1. Ingredients
2. Equipment & Safety
3. Basic Recipes and Formulating Your Own
4. The Soap Making Process: Make, Mold, and Cure
Step 1: Getting set up
To protect yourself from any oils or lye splashing onto you, wear closed-toe shoes, long sleeves, an apron, goggles, and gloves. The gloves can be latex, vinyl, or ordinary washing-up gloves. Learn more about lye and lye safety in this piece
Work in your kitchen but make sure that it's properly ventilated. This could be as simple as having an open window or exterior door. It also helps to get completely set up before you begin — here's a check-list to help you get organized:
Sodium Hydroxide and water measured into heat-proof containers: glass, pyrex, or polypropylene plastic
Solid oils measured into a small stainless steel pan.
Liquid oils measured into a bowl
Molds set out and ready
Stick (immersion) blender plugged in and ready
Digital thermometer out
Utensils laid out: stainless steel spoon for stirring the lye solution, a small fine-mesh strainer, and a flexible spatula
Fragrance and extras at the ready: essential oil, Grapefruit Seed Extract, and Orange zest
Read all of the directions in this piece thoroughly before making your soap.
To read my free four-part series on natural soapmaking head over here
Step 2: Orange zest
If you're wondering what orange zest is, it's just the finely grated skin of an orange. You can use a potato peeler to get it off but make sure you don't have much of the white pith if you use this method. I'd recommend using a zester instead, especially if you plan on making a lot of this soap. Orange and lemon zest also come in handy when baking!
Step 3: Create the Lye Solution
Make sure your goggles, gloves, and apron are on before you make your lye solution.
Holding the jug of water away from you and towards that open window, pour the lye crystals into the water and stir well. Steam, fumes, and heat are the product of water and dry lye combining. Be wary of all three.
Place the steaming jug of lye-water in the sink. Next, fill the sink with a little water to help the lye solution cool. Use a basin if you're working away from your sink.
Step 4: Heat the solid oils
Move away from the lye and begin melting your solid oils on the lowest heat possible on your hob. When there are just a few pieces of solid oil floating in the pan, turn off the heat and move the pan to a potholder. Stir with your spatula until all of the oils are melted.
Step 5: Mix your oils
When the solid oils are melted, pour your liquid oils into the pan. Use the spatula to get as much of it in as possible (castor oil has a real tendency to stick). Now measure the temperature of your oils with your digital thermometer. You're aiming to get it down to about 110°F / 43°C.
Step 6: Balance the temperatures
Once you have a read on your oil temperature, head back over to the lye solution and take its temperature too. It's fine to go back and forth with the digital thermometer for both. The lye solution should be within ten degrees of the oils and can be either warmer or cooler.
Step 7: Stick Blending
When the temperatures are right, it's time to mix the lye-solution with the oils. Pour the lye-solution through the mini strainer (to catch any pieces that might not have dissolved) and into the pan of warm oils.
Next, place the stick blender into the pan and use it to stir the mixture together gently. The head of the stick blender should be completely immersed in the oil-lye solution. If it isn't, you need to use a smaller pan.
Bring the stick blender to a stand-still in the center of your pan and then press pulse for a few seconds. Then stir gently again for a moment and repeat the stand-still stick blending. Continue pulsing and stirring your soap batter until it hits a light 'Trace'. This means that the batter thickens and if some of it dribbles down from the stick blender, it will leave a mark on the surface of your soap-batter before melting back in.
Step 8: Add the Essential oils & Extras
When your soap batter has thickened to a 'light trace' it's time to stir in your essential oils, the orange zest, and the Grapefruit Seed Extract. Grapefruit Seed Extract is an antioxidant and will help keep the oils in your soap from going rancid. Pour each of them into the soap and gently stir until they are all dispersed. Give it a good 20-30 seconds of stirring.
Step 9: Pour the soap into your mold
Pour your soap batter into your silicone mold(s). Use your spatula to get as much of your soap out of the pan and into your mold. Settle the soap so that it has a flat top. You do this by gently shaking the corners of the mold(s).
Step 10: Curing
After 24 hours you can pop your soap out of the mold. If you've used a larger loaf mold you'll probably need to wait 2-3 days to take the soap out and cut into bars. It's relatively soft to begin with, but as it cures, it will harden.
Next is the hard part — waiting for your soap to 'Cure'. Olive oil soap takes longer than other soaps so you'll need to keep your bars in a cool, dry, airy, and dim place for six weeks. Place them on a book-shelf on a layer of greaseproof or baking paper. After the six weeks is up, your soap is ready to be used. Seal it in a plastic tupperware container to preserve the scent for longer. You can also wrap the soaps in festive paper and string to give away as gifts. For full instructions on how to cure handmade soap head over here